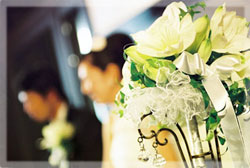 As bridal coordinators we take care of the floral decorations accordingly for many types of situations and scenarios.
From trendy Western-style· settings to "Japanese" noble suggestions. For more information please contact us.·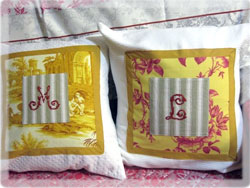 Introducing the taste of the west.
Mille-Automne professionally arranges table flowers, bridal bouquets, custom made flowers, and hotel floral decorations.
Personal Floral arrangements can be made upon request.

Flowers need space and we like to listen to what you want so we can offer a beautiful table setting.
In addition, Millle-Automne can help promote your style, especially the needs of women seeking current lifestyle trends focused with international flair.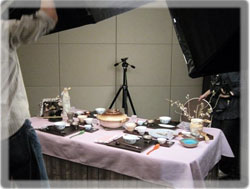 We will help you in creating strategies to make your items create revenue..
・Produce in grocery, Food Displays for Restaurants, and etc.
・Original Product Designs for stores
・Select exhibition and sale of goods.
Learn Professionally
It is important to know how to introduce your product to the market because first impressions last.

・We are able to go to you and provide lessons on-the-field for bridal events, business functions, and seminars relating to food.
・We can also offer·food lessons and seminars to many business corporations and various educational establishments.
If you have any questions, please do not hesitate to contact us.